Organic Tree & Shrub Care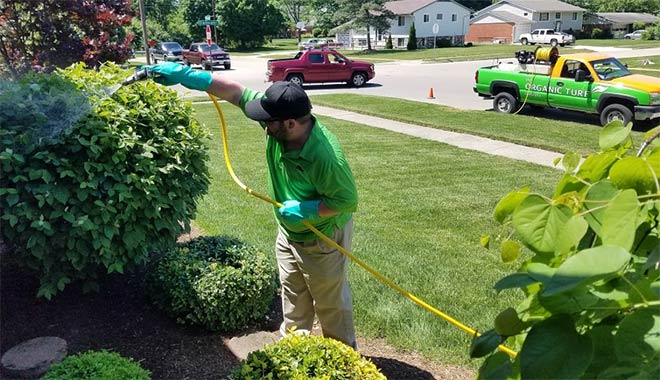 Our commitment to bringing you the healthiest plants doesn't end with just your turf.  We have developed a Tree and Shrub Program that's specific to the Dayton and Cincinnati Ohio region, based on organic fertilizers, to help your landscape thrive, too.
At frequent and predetermined intervals, we inspect your landscape plants to see if there is any pest activity.  Based upon our inspection findings, we will make curative applications only when needed.  All the while, we will augment nature's nutrients with our organic landscape fertilizer.
If this sounds appealing to you, please call or email.  We will be happy to discuss any unanswered questions and can often email you a tree and shrub care proposal the same day you call.  We look forward to speaking with you and creating a new reality for your piece of the environment!