Get In Touch With Us
Phone:  937.613.TURF (8873)  Email:   inquiries@theorganicturfcompany.com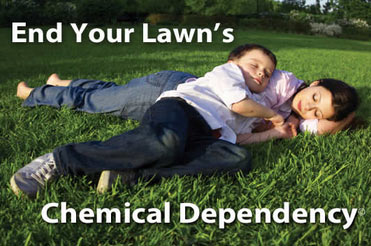 For lawn care service in the Dayton region, please call 937-667-8873.  If you're in the Cincinnati metro area, please use our South number, 937-613-8873, or you can just drop us a note via our contact form found on each page.  We will be happy to discuss any unanswered questions and can often email you a proposal the same day you call.  We look forward to speaking with you and creating a new reality for your piece of the environment!
"Did you know a great lawn helps on a hot summer's day? A lawn's surface can be at least 30 degrees cooler than that of pavement!"
Serving: Sidney, Piqua, Troy, Tipp City, Vandalia, Huber Heights, Englewood, Clayton, Union, Brookville, Dayton, Fairborn, Beavercreek, Oakwood, Kettering, Centerville, Bellbrook, West Carrollton, Miamisburg, Franklin, Springboro, Middletown, Lebanon, Monroe, Fairfield, West Chester, Colerain, Springdale, Sharonville, Sycamore, Symmes, Loveland, Montgomery, Mason, Blue Ash, Evendale, Glendale, Springfield, Woodlawn, Lincoln Heights, Lockland, Kenwood, Madeira, Indian Hill, Milford, Hamilton.