Lawn Aeration Services

Across the Cincinnati and Dayton region, thousands of our customers have us aerate their lawn each year.  Sure, it's one of the best things you can do for your lawn, but why? 
With our core aeration, we use machines that remove thousands of plugs from your lawn.  Removing these plugs promotes:
Soil decompaction

Root growth

Improved air, water, and nutrient exchange

Natural thatch reduction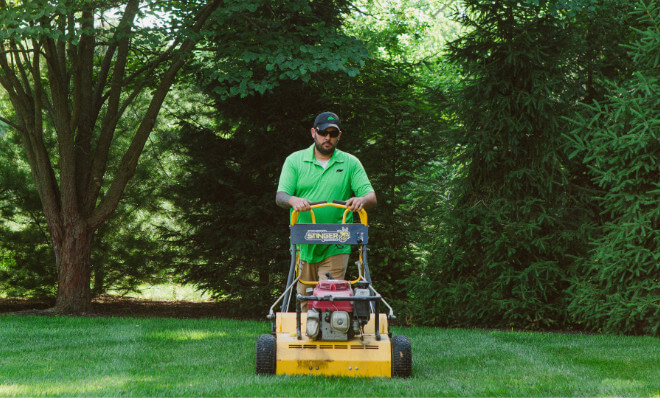 Aeration is best done any time during the Spring and Fall seasons.  However, if we perform your aeration between late August and the middle of October, it presents the perfect opportunity to include a lawn overseeding.  A lawn overseeding is a great way to improve a thin lawn and make it thick and lush.  For more severe bare areas, we recommend our slice seeding service.
Call us now — you get the best of both worlds — Ending Your Lawn's Chemical Dependency and a healthy, recovering lawn.