Mosquito Control Services
Did you know The Organic Turf Company offers the Cincinnati and Dayton region the best mosquito spraying services? We do!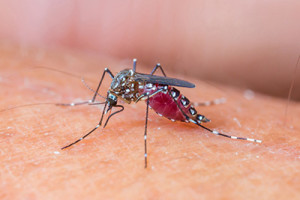 We proudly offer our most popular mosquito control service treatment, the Barrier Protection Spray Program.
Mosquitoes are resilient pests that will not only ruin your outdoor experience, but also carry dangerous vector-borne diseases.
From the Zika Virus to the West Nile Virus to Encephalitis, Mosquitoes present an array of dangers.  In addition to the known health risks mosquitoes are increasingly presenting, mosquitoes are just plain irritating.
We offer 2 Mosquito Spraying Service Options:
1) A one time mosquito spraying. Give us a week or more notice before your picnic, party or event, and we will time our mosquito control application a few days prior so that the occurrence of mosquitoes will be DRASTICALLY less. These one time mosquito spray applications start at $59.
2) A monthly mosquito control service plan. Once every 4 weeks,  from June thru September, we will make an application for the control of mosquitoes. Monthly mosquito spraying services start at $39 each. Don't want any bites this year? This option is for you!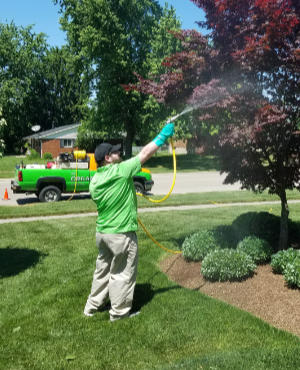 How do we control the mosquitoes?
By making an application of either organic or non-organic (your choice!) liquid insect control and prevention product to areas where they are known to reside and breed, we are able to both control and prevent the vast majority of mosquitoes from invading your outdoor areas.
With most of our competitors, you'll see them make their applications using a backpack mist blower and we used to also.  However, we now use larger tank and hose sprayers to (speaking frankly) make a more thorough application.
Through years of testing, we find our higher pressure and flow to be much more effective for you.  What you'll see is our team thoroughly applying our mosquito control spray to all tree leaves up to 10 feet, leafy ground cover, shrubs and bushes, and any periphery vegetation like honeysuckle or Arborvitae (aka mosquito bushes). What you won't see are mosquitoes for up to 4 weeks thereafter.
So, what are you waiting for? Give us a call today to begin using The Organic Turf Company's mosquito control spraying service!