Lawn Renovation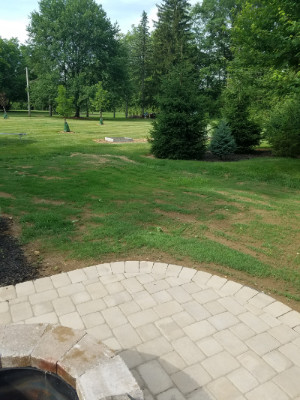 Whether your lawn has been severely damaged by heat stress, insect and disease activity, or your lawn just needs to be thicker, lawn renovation is your answer.
Depending on the severity of the need, your lawn can be enhanced by either slice seeding or aeration and overseeding. Each one is best for certain needs and we would love to talk with you about which is best for your specific situation.
Fall is the best time to seed your lawn. A thick, lush lawn is your best defense against weeds. Getting the seed down gives your lawn a leg up in the spring.
An aeration and overseed is a good solution for a thin lawn. If your lawn is suffering from the summer conditions you can kickstart its recovery in the fall and be ready to enjoy your lawn next year.
If this sounds appealing to you, please call oremail.  We will be happy to discuss any unanswered questions and can often email you a lawn renovation proposal the same day you call.
We look forward to speaking with you and creating a new reality for your piece of the environment!